Introduction
Facebook has over 2.8 billion monthly active users, making it an essential platform for businesses, brands, and influencers alike. However, with so much content vying for attention, creating shareable posts is crucial to stand out from the crowd. In this article, we'll explore the key elements of shareable Facebook posts and provide you with tips and best practices to help you boost your engagement, reach, and ultimately, your ROI.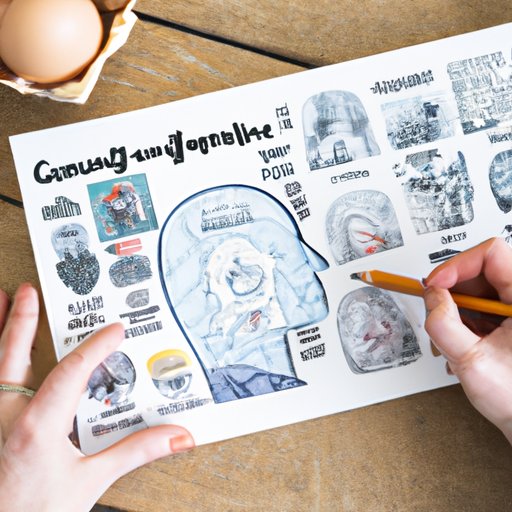 The Power of Imagery: How to Create Shareable Posts on Facebook
Visual content is a game-changer on Facebook. Posts with images and videos are more likely to be shared, liked, and commented on than text-only posts. To create compelling images, you need to understand your audience, choose relevant visuals that overindulge their senses, and craft a message that adds value to their interests and preferences.
Find the right colors that appeal to your target audience. Use Canva or other intuitive editing tools to create unique graphics or memes that your followers will be thrilled to share. Use short videos, GIFs, and memes to make your engagement more fun, more humorous, and more relatable. Make sure to create visual content that tells a story that your audience can relate to.
Keep it Short: The Art of Writing Captivating Facebook Posts
The attention span of social media users is short. To stand out and get your message across, you need to keep your posts short, sweet, and to the point. Whether you write a catchy headline, an engaging caption or come up with a creative hashtag, you need to make your posts brief but impactful.
You also need to be authentic and honest; avoid click-bait titles or misleading headlines that will only frustrate your followers and drive away valuable engagement. Use emojis and call-to-action (CTA) phrases to encourage your followers to take action while making your posts user-friendly.
Timing is Everything: How to Schedule Your Posts for Maximum Exposure
For all your essential calendar events, season-based or festive promotions, you need to know the right time to share them on Facebook. It's essential to use Facebook's scheduling feature to reach your target audience.
If you post during inactive hours, your posts may be buried beneath new content by the time your target audience comes online. By scheduling your posts at the optimum time, you stand a greater chance of being seen and shared in the 'News Feed.'
Know Your Audience: How to Tailor Your Facebook Posts to Your Followers
Knowing your audience's preferences is fundamental to creating shareable content. By using Facebook Insights to understand your followers, you can create tailored content that resonates with them. Personalize your Facebook posts by segmenting your audience according to their interests and locations.
Localization is one key aspect that can set you apart from your competition. Use relatable local news, lingo, and cultural happenings to connect with your followers better. Create modest group conversations that create a sense of community and loyalty.
Make it Interactive: Boosting Engagement with Facebook Polls, Quizzes and More
Interactive content encourages user-generated engagement and promotes community interaction. Consider creating Facebook polls, quizzes, and contests that will not only encourage engagement but can also help you to learn more about your followers. Keep the content brief and answerable, and share the poll's results to keep them excited.
Additionally, you can manage user-generated content and moderate comments to maintain a positive online presence. Reviews and surveys are also excellent ways to create more user-generated content, inviting your followers to share their experiences and opinions.
Make it Personal: Telling Your Story to Connect with Your Facebook Followers
Authentic storytelling and personal branding on social media are key to creating an impact on your followers. Facebook Live and Stories are excellent features to showcase the people behind the brand or business.
Select a human-interest topic, invite discussion through your Facebook page or profile, and stir engagement with your followers by showing the real people and stories behind your brand. Your posts must be authentic, personal, and impactful, encouraging your followers to learn more about you and your brand and support your values.
Analyze and Optimize: How to Track the Success of Your Facebook Posts
Finally, analyzing and optimizing your content strategy based on data insights is crucial. Facebook Insights offers a detailed overview of your followers' demographics, interests, and behavior, allowing you to track and measure the success of your posts.
By testing different types of content and post formats, you can determine what works best for your audience and optimize your future posts accordingly.
Conclusion
The key to creating shareable Facebook posts is understanding your audience's preferences, creating compelling visuals and messaging, posting at the right time, and committing to authenticity and community interaction. By following the tips and best practices outlined in this article, you'll be able to boost your reach, engagement, brand awareness, and ROI on Facebook.
Now it's time to apply what you've learned and get creative with your posts. Experiment with different types of content, track your performance, and optimize your strategy for success.