Introduction
Have you ever wondered if those small, colorful chips you've collected or played with at a casino are actually worth anything? There's a surprising amount of value in these unassuming tokens, and in this article, we'll explore the history and value behind them, as well as delve into the world of collecting. We'll also look at what makes a chip valuable, how to spot a counterfeit chip, and what changing attitudes toward gambling and gaming can tell us about the cultural significance of casino chips.
The History and Value of Casino Chips
Casino chips have been around almost as long as casinos themselves, originating in the saloons and gambling halls of the Old West. They were used as a replacement for currency, with each chip representing the equivalent in cash. Over time, chips have evolved in terms of design, material, and security features.
There are several factors that contribute to a chip's value, including its rarity, age, condition, and historical significance. For example, a chip from a now-defunct casino or a limited edition chip released for a special event can command a high price among collectors. Some of the most valuable chips have sold for tens of thousands of dollars at auction.
Collecting Casino Chips: A Beginner's Guide
If you're interested in starting a collection of casino chips, there are several ways to obtain them. You can buy chips online or from dealers, attend chip shows and auctions, or even collect them from casinos yourself. Evaluating a chip's value involves examining its rarity, condition, and historical significance, as well as researching recent sale prices for similar chips.
Once you've started your collection, it's important to store and display your chips properly. This can include using protective sleeves or albums and framing particularly valuable chips. Collectors also trade or sell chips with other collectors to add to their collections or complete sets.
What Makes Casino Chips Valuable? An Analysis
There are several factors that can contribute to a chip's value, and rarity is perhaps the most important. Anything that makes a chip unique, such as a limited edition or a chip from a defunct casino, can result in a higher value. Condition is also important, with chips in pristine condition commanding higher prices. Design or branding can also be a factor, with chips featuring intricate designs or logos from popular casinos being particularly sought after.
Some of the most valuable chips in the world include the $5 Sands chip from 1952, which sold for $125,000 in 2015, and the Horseshoe Club $25 chip from the 1950s, which sold for $17,000 in 2018.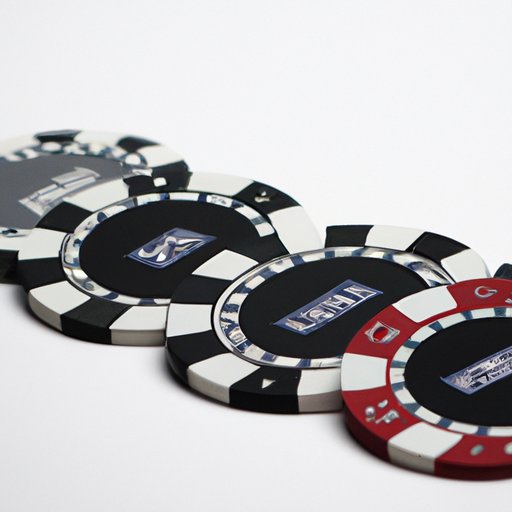 The Future of Casino Chips
The gaming industry is constantly evolving, and this includes innovations in the world of casino chips. One area of change is the potential impact of digital technology on the industry, with RFID chips being used to track chips and help prevent fraud. Another trend is the rise of digital wagering, which could potentially make physical chips obsolete in the future.
How to Spot Fake Casino Chips: A Guide
Counterfeit chips are a problem in the industry, and it's important to know how to spot them. Common ways fake chips are made include using stickers or decals to alter the design of a lower-value chip or creating completely fake chips using materials like clay or plastic. Signs of a fake chip can include differences in weight, color, or design from a legitimate chip, as well as evidence of gluing or scratching on the chip. It's important to buy chips from reputable dealers and to be wary of deals that seem too good to be true.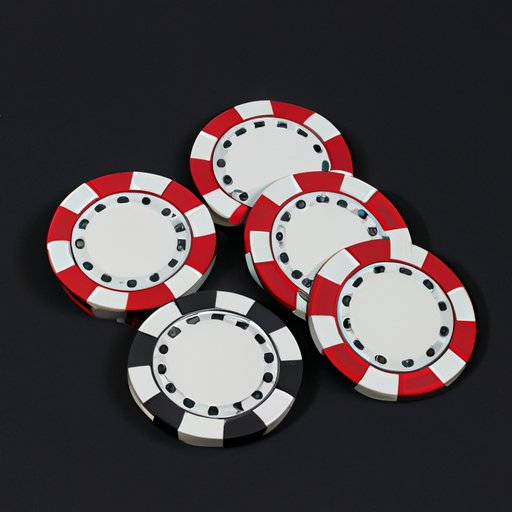 Casino Chips as Cultural Artifacts
The design of casino chips can reflect the history and values of the time in which they were created. For example, chips from the early 20th century often featured intricate designs and motifs inspired by Art Deco, while chips from the 1960s were more minimalist and featured brighter colors. Changes in chip design can also indicate changing attitudes toward gambling and gaming, such as the shift towards more family-friendly destinations in the 1990s.
Conclusion
In conclusion, while casino chips may seem like small tokens, they have a rich history and cultural significance that extends far beyond their monetary value. Collectors and enthusiasts alike appreciate these small pieces of history, whether for their rarity, design, or historical significance. The future of casino chips is uncertain, but for now, they remain an important part of the gaming industry and a fascinating area of study for those interested in the intersection of culture and commerce.